Happy Employees, Productive Workplace
It's important to understand and address the needs of your employees to attract and retain the best workforce possible. A good place to start is a strong Employee Benefits program, which can help keep your employees happy, healthy and productive. Miller-Schuring can help you with Section 125 Flex Accounts, Health Savings Accounts, Health Reimbursement Arrangements, Employer Self and Partial Funding, Defined Contribution Plans and Cafeteria Plans. With a multitude of plans, products and concepts, Miller-Schuring Agency can help you understand what is best for your business and workforce. Our goal is to ensure that you are offering the best comprehensive benefits package to your employees at the best possible cost. Our agents are knowledgeable, experienced and truly care about what they do.
4 Reasons Why You Should Choose Miller-Schuring Agency to Design and Administer Your Employee Benefits Package
MSA has over 50 years of combined employee benefits experience with an excellent client retention rate.
As an independent agency, MSA is partnered with both regional and national insurance company partners to serve our clients with a full suite of insurance resources
In today's market it is not enough to offer the best products available. MSA agents are also experienced in designing the most cutting edge concepts.
ACA Compliance can be very confusing and have negative consequences if not properly implemented. MSA agents are well trained in this area and will offer assistance and counseling if needed.
No two businesses are alike. Let Miller-Schuring work with you to design a customized employee benefits plan the meets your company's unique needs
Employee Benefits Terms to Understand
Section 125 Flex Account: A Section 125 Flex Account is an IRS approved code that makes it possible for employees to pay their insurance premiums pretax and also to set aside pretax funds to use toward unreimbursed medical and qualified dependent care expenses. This leverages pretax dollars for both the employer and the employee.
Health Savings Account (HSA): An HSA is a tax advantage medical savings account available to those that are enrolled in a qualified high deductible health plan. An HSA can be funded by the employer, the employee or both up to an annual maximum that is set by the IRS and adjusted every year for inflation. Just another way that the employer and employee can leverage pretax dollars to pay for qualified, unreimbursed medical expenses.
Health Reimbursement Arrangement (HRA): The HRA is an IRS approved, employer funded, tax advantaged employer benefit plan. With an HRA, the employer chooses a higher deductible, lower cost health insurance plan and then adopts a reimbursement of deductibles and/or copays up to limits that are clearly defined in the plan document. This is a strategy used to reduce employer costs while not affecting the employee's coverage.
Employer Self-Funded Plan: The employer will purchase a very high deductible stop loss health insurance plan to cover large catastrophic events and then cover their employee's medical expenses with their own funds. There are many variations; from full self-funding to partial self-funding and it is all dependent on how much risk the employer is willing to take for possible expenses savings.
Cafeteria Plan: Typically an employer will define a fixed dollar amount that they will contribute towards each employee's premium and then can use these funds to choose from a menu of benefits. Cafeteria plan options may include medical, dental, disability or life insurance.
Do you know what products will meet the needs of your business and employees?
MSA has the experience to help you with…
Dental Insurance
Health Insurance
Life Insurance
Prescription Insurance
Vision Insurance
Short Term Disability Insurance
Long Term Disability Insurance
Voluntary Benefits
Worker's Compensation
Retirement Plans
Employee Benefits Products Offered
Group Dental Insurance
Group Health Insurance
Group Life Insurance
Group Long Term Care Insurance
Group Vision Insurance
Long Term Disability
Short Term Disability
Worksite Ancillary Products
MSA offers 24/7 Customer Service
We know when you have a load or job waiting on a certificate of insurance, you need it now. That's why we allow you to print simple certificates 24/7 with our Customer Web Log-in. This allows you to view and print common documents, like auto id's and certificates of insurance. Miller-Schuring also offers 24/7 Phone Service options with a live operator at (800)315-8740.
How important to you is it that your insurance agent is educated about the services they are offering you? Here are just some of the qualifications our agents have earned…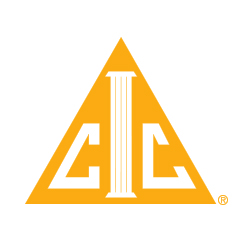 Certified Insurance Counselors
This designation has been the insurance industry's primary source for real-world education since 1969. The CIC must be updated annually to demonstrate a continuation of education for an agent. The CIC is earned through taking five institutes: Personal Lines, Commercial Casualty, Commercial Property, Life & Health and Agency Management. Earned by Jamie Schuring, Herschel E. Miller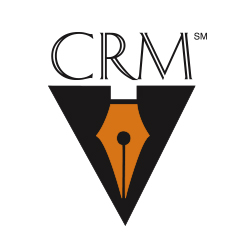 Certified Risk Management
This designation demonstrates an agent's knowledge in areas of managing risks, hazards and exposures. This agent has recently been educated on identifying, analyzing, controlling, financing and administering multiple types of risks. These risks include operational risks, political risks, catastrophic loss exposures, third-party exposures, fiduciary exposures, employee injury exposures, and more. Agents must pass the five CRM courses: Principles of Risk Management, Analysis of Risk, Control of Risk, Financing of Risk and Practice of Risk Management. Earned by Jamie Schuring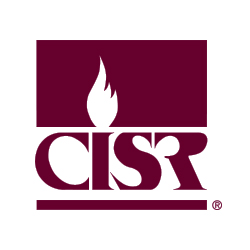 Certified Insurance Service Representatives
To earn this designation an agent must pass five out of the nine available courses: Commercial Casualty I & II, Insuring Commercial Property, Insuring Personal Residential Property, Insuring Personal Auto Exposures, Personal Lines – Miscellaneous, Agency Operations, Life & Health Essentials and Elements of Risk Management. This designation must be updated annually to ensure that the agent has an up to date education, and demonstrates a continuing education. Earned by Cyndi Chupp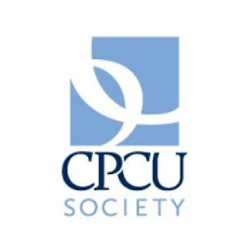 Chartered Property Casualty Underwriter
This designation is the leader where property-casualty insurance is involved. Earning the CPCU demonstrates an in-depth knowledge in the areas of risk management and insurance. The CPCU covers financial, legal, operational and technical aspects of risk management and insurance. To earn the CPCU an agent must pass five required examinations: Foundations of Risk Management and Insurance, Insurance Operations, Business Law for Insurance Professionals, Finance and Accounting for Insurance Professionals and Financial Services Institutions. There are three examinations that must be passed depending on if the agent chooses to be "Commercial Focused" or "Personal Focused." CPCU earners are also required to abide by a Code of Professional Ethics, which requires them to place their clients' needs before their own. Earned by Jamie Schuring